Capt Amarinder Singh – Chief Minister, Punjab:
Those who ask why farmers are protesting against Centre's farm laws need to answer these 10 questions.

The answers to these questions will explain why these laws are not in favour of our farmers or our country.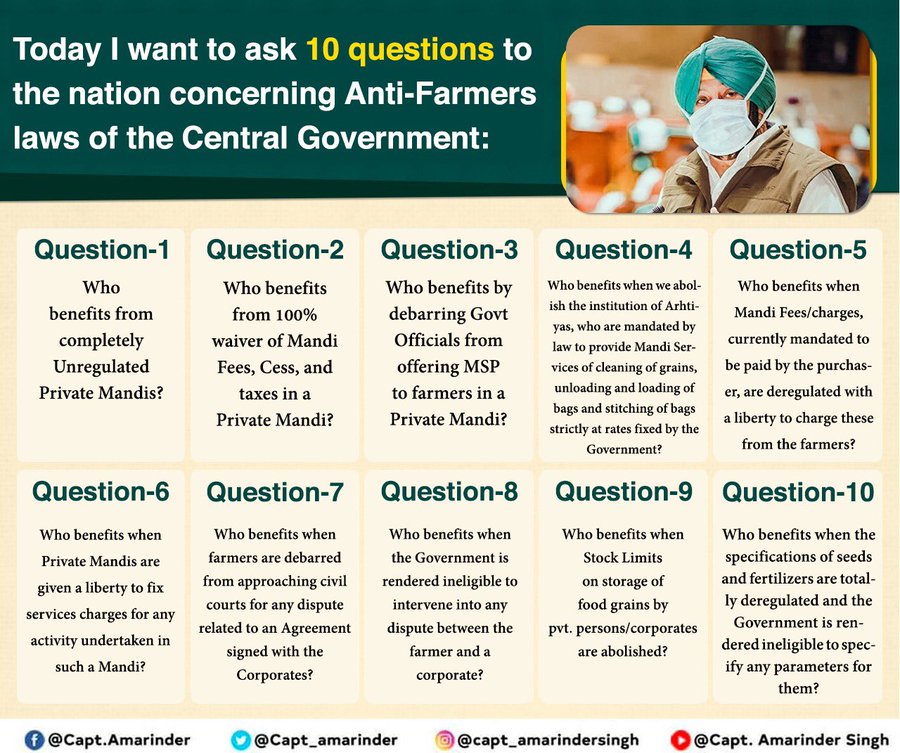 Capt Amarinder Singh in Punjab Assembly:

It's extremely regretful that Government of India has neither resolved the present farming crisis caused by their 3 Farm Laws nor have they conveyed assent of President under Article 254 (2) to the three amendments that Punjab Vidhan Sabha had passed in October 2020.

This inconsiderate & unresponsive attitude has further angered farmers who to their credit are continuing with their peaceful agitation.

Because of this, not only the State has suffered a substantial economic loss but it has also sadly cost us lives of 125 farmers so far.

The House resolves to once again urge upon the Government of India to withdraw these laws unconditionally in the larger interest of the farmers and the State and to continue with the existing system of MSP-based government procurement of food grains.