Greetings to Bihar's Chief Minister and my friend, Shri @NitishKumar Ji. A popular leader who has risen from the grassroots, he's been at the forefront of furthering Bihar's development. His passion towards social empowerment is noteworthy. Praying for his long and healthy life: PM Modi
My best wishes to MK Stalin on his birthday. May he be blessed with good health and happiness always: Rahul Gandhi
National

'The BJP is starting a campaign today – #AarNoiAnnay – to defeat autocratic forces in Bengal'
Amit Shah – Union Home Minister:
BJP had received 87 lakh votes in 2014. In 2019, your love for us increased and we got 2.3 crore votes under the leadership of PM Modi. I'm proud to say that the 18 MPs from the State are trying to transform Bengal by representing it in the Parliament.
I think this journey has just started. It will end when we form the government after Vidhan Sabha polls with a 2/3rd majority.
This journey is for empowering the poor in the state, for making its law and order better, for ending syndicate, for ending infiltration and for providing citizenship to our refugees.
We weren't given permissions for political rallies and over 40 of our workers were killed. I want to ask CM Mamata Di – Have you been able to stop us by doing this?
The BJP is starting a campaign today – #AarNoiAnnay. This campaign is the fight to defeat autocratic forces in Bengal. I want to tell every Bengali today that we won't accept any injustice anymore.
Mamata Di raised the issue of citizenship to refugees herself when she was in Opposition. When PM Modi brought the CAA, she is standing with the Congress and Communists in Opposition again.
I assure every person from the minority class that CAA only provides citizenship, and takes nothing away. It won't affect you in any way.
These persecuted people have been living in their own country as outsiders for 70 years and we should give them citizenship.
You gave chances to Communists for 2 decades, and to Mamata Di for 10 years. Did they develop the state? No. Give us five years, we will turn Bengal into Sonar Bangla.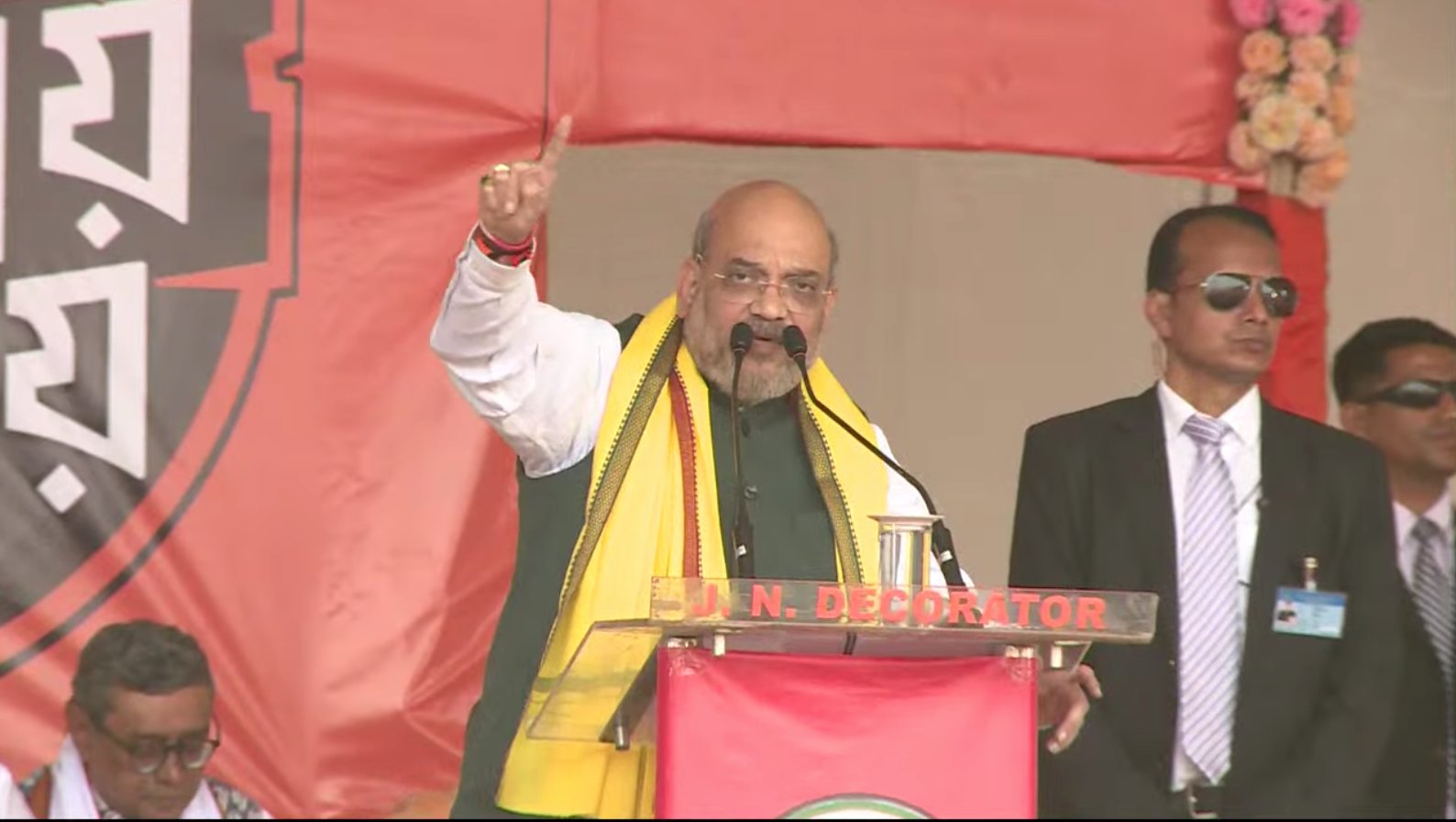 'NSG stands tall among the world's best Counter-Terrorism forces'
Amit Shah, @AmitShah – Union Home Minister:
Today in Kolkata, inaugurated and laid the foundation stone of several projects for the welfare of National Security Guard (NSG).
NSG stands tall among the world's best Counter-Terrorism forces due to its valor and sacrifice.
Entire nation is proud of @nsgblackcats.
Today at NSG campus in Rajarhat, West Bengal, had an opportunity to serve lunch and interact with our brave NSG commandos.
Their devotion and commitment towards India's peace and security is an inspiration to all countrymen.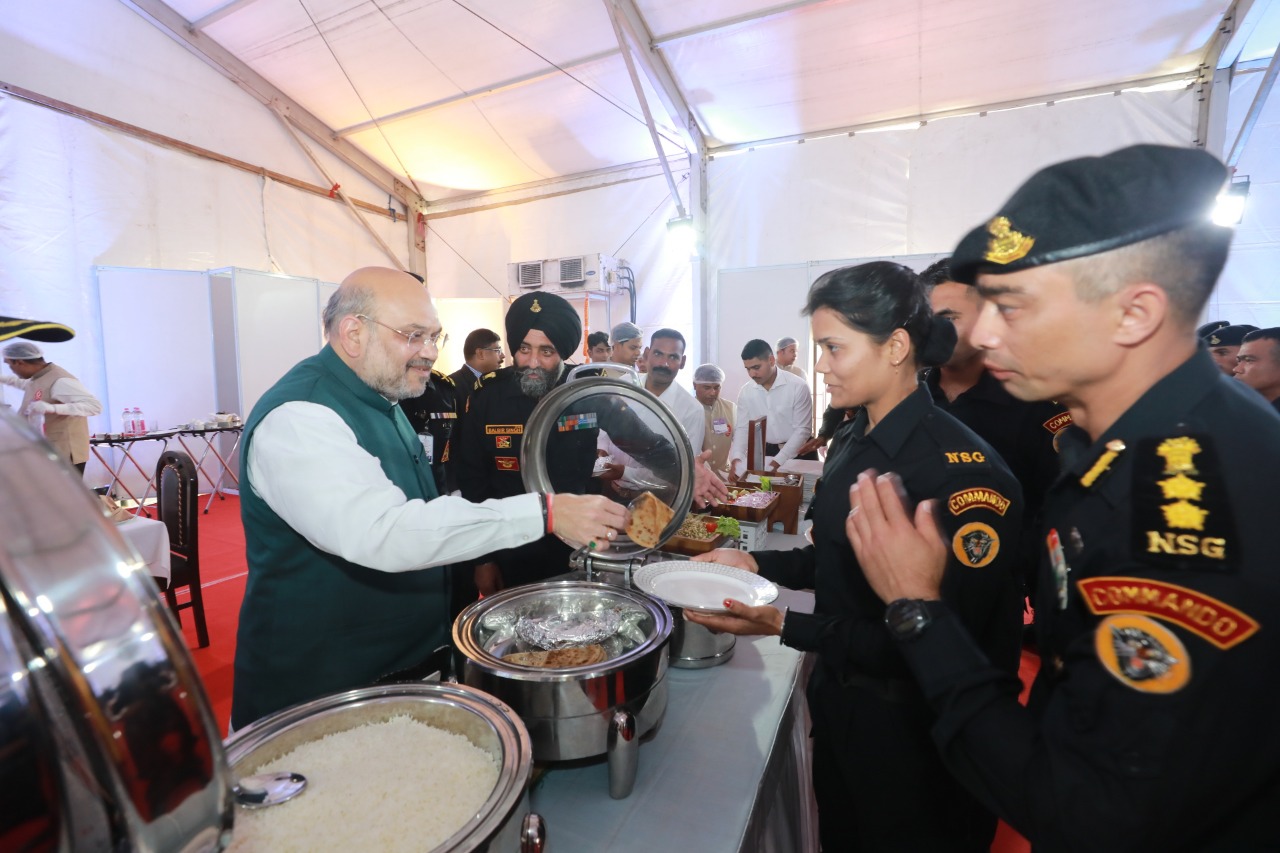 Planted a sapling at National Security Guard Campus in Rajarhat, West Bengal: @AmitShah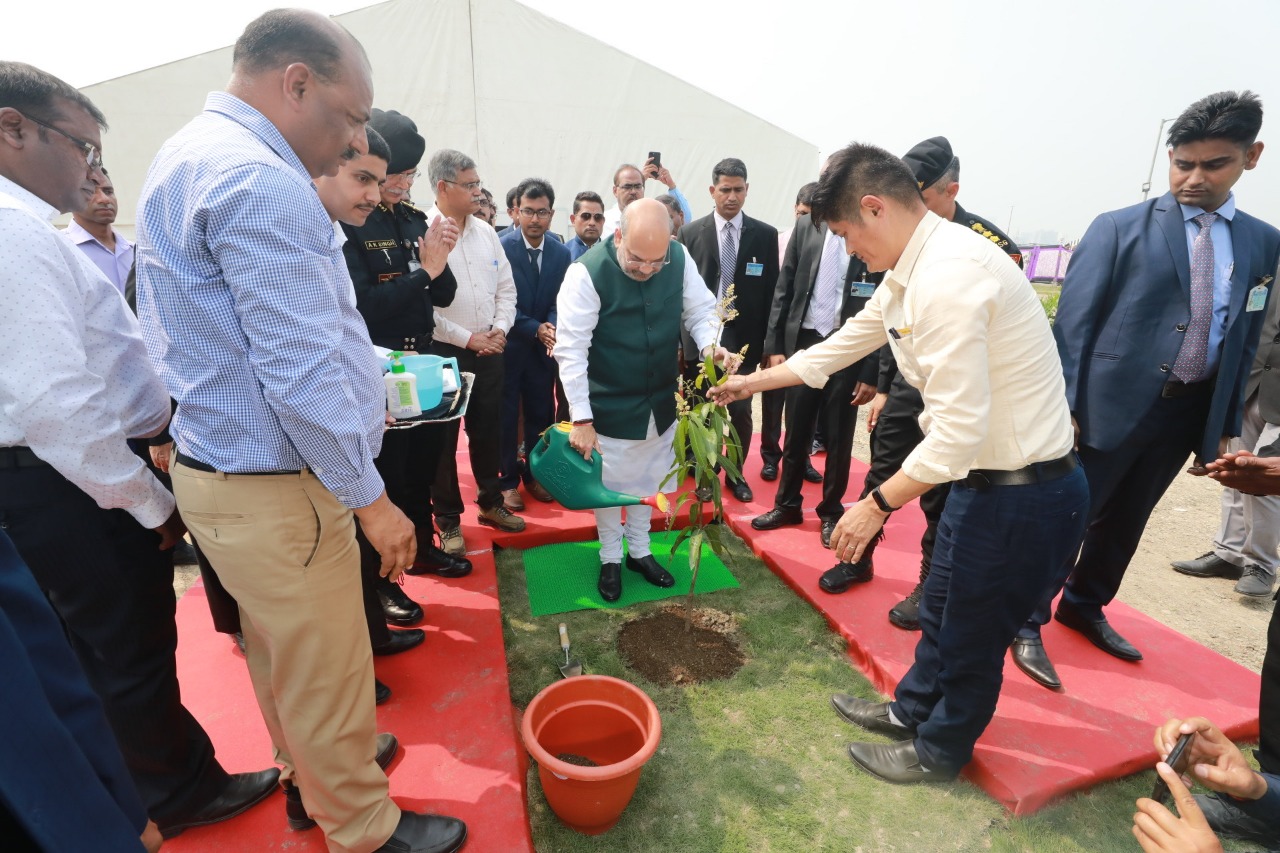 'The 1600-m long bridge over Brahmaputra shall be key to growth of Assam State Capital Region'
Himanta Biswa Sarma @himantabiswa – Minister, Govt of Assam:
Another feather in Assam's cap! Glad to have performed Bhoomi Puja for construction of 6-lane iconic bridge over Brahmaputra, along with CM Sarbanand Sonwal.
The 1600-m long bridge over Brahmaputra shall be key to growth of Assam State Capital Region, a 6000 sq km area, by expanding Guwahati Metropolitan area to the North Bank.
It shall also reduce travel time between North & South Banks to 15 minutes.
The Bridge corridor starts from Bharalumukh on the South Bank to NH 31, near Gauripur, on the North Bank.
The project includes 3-lane elevated road running along the South Bank (1450m) & 6-lane road & via-duct on the North Bank (5230m).
The upcoming 6-lane bridge over Brahmaputra is a matter great personal pride as it addresses long overdue issue of connectivity, congestion & pollution, besides loss of productivity, for people of Guwahati.
Friends from Guwahati & North Guwahati have called me to compliment.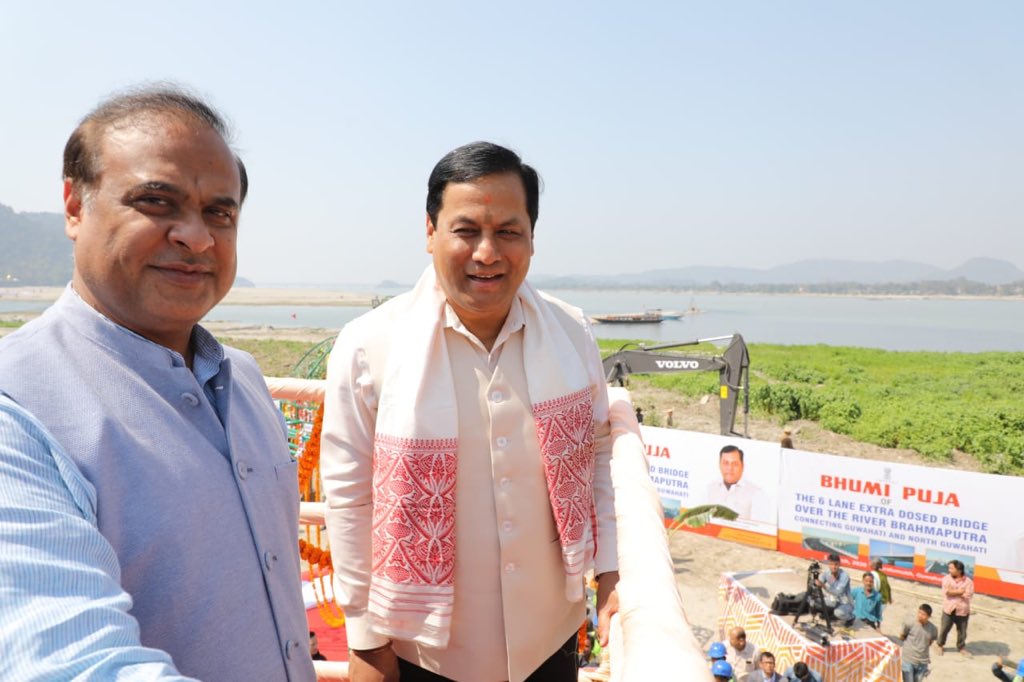 'First UDAN flight connecting Aizwal with Agartala takes-off'
Usha Padhee @ushapadhee1996 – Jt Secy, Ministry of Civil Aviation:
Happy to be there during take off of first #UDAN flight by IndiGo connecting Aizwal with Agartala.
Enthusiasm was seen to be believed.
CM, Mizoram; Reps from State Government, AAI, Airline & Civil Society made the event memorable.
Compliments to all!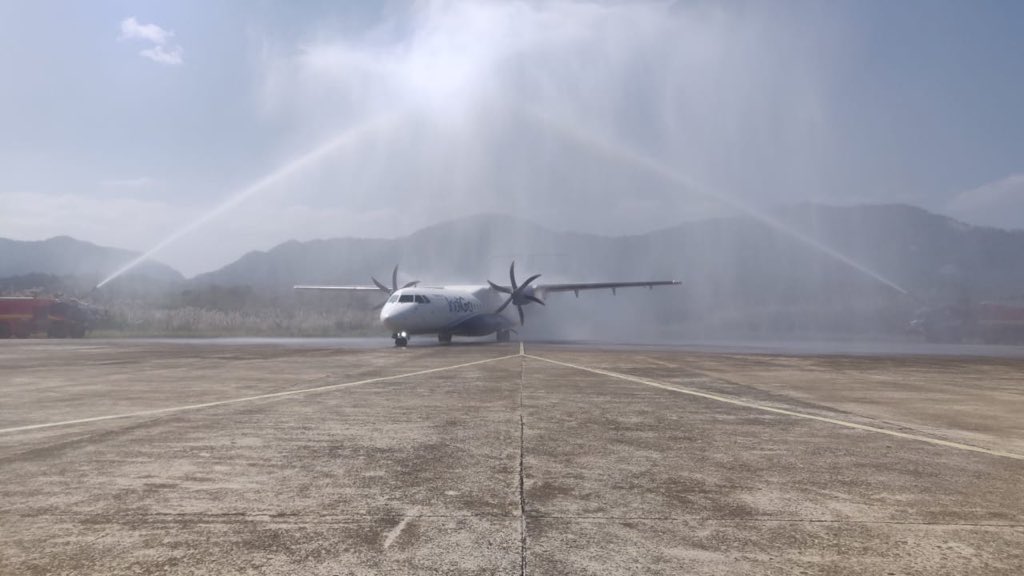 'Health education is moving towards competence-based learning'
Dr Harsh Vardhan @drharshvardhan Union Minister for Health:
Privileged to lay the foundation stone for Ramanathapuram Govt Medical College along with Sh K Palaniswami Ji, CM, #TamilNadu.
Present on the occasion were Sh O Panneerselvam Ji, Dy CM & Sh Vijayabaskar Ji, TN Health Minister.
Addressing the prestigious gathering, I said that health education is moving towards competence-based learning.
We should strive to share the best practices from various medical colleges & states for overall improvement of medical education in India.
At the Foundation Stone Laying Ceremony at Ramanathapuram, I said that Union Health Ministry has undertaken a major decision to revise teacher-student ratio and to increase PG seats.
During the last five years, more than 14,500 PG seats have been created.
#Ramanathapuram is an #aspirationaldistrict.
Rs. 23 cr has already been released to TamilNadu Govt as the first installment of central share towards setting up Ramanathapuram Govt Medical College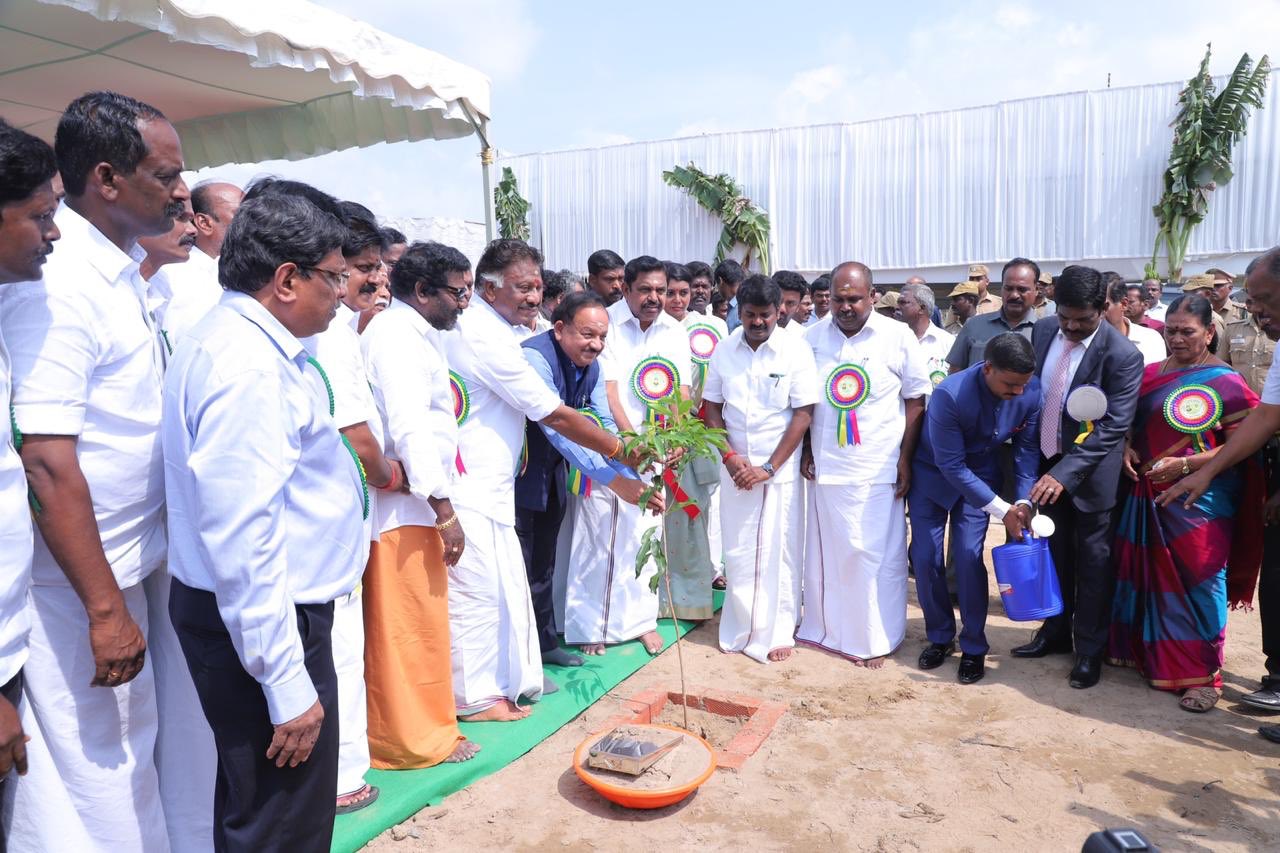 'Delightful meeting & morning coffee at Madurai circuit house'
Dr Harsh Vardhan, drharshvardhan – Union Minister for Health & Family Welfare:
Delightful meeting & morning coffee at Madurai circuit house with Sh O Panneerselvam Ji, Tamil Nadu Dy CM, Sh M Thambidurai Ji, former LS Dy speaker, Sh OP Raveendranath Ji, MP.
Discussed how to benefit more & more people of TN through Central Health schemes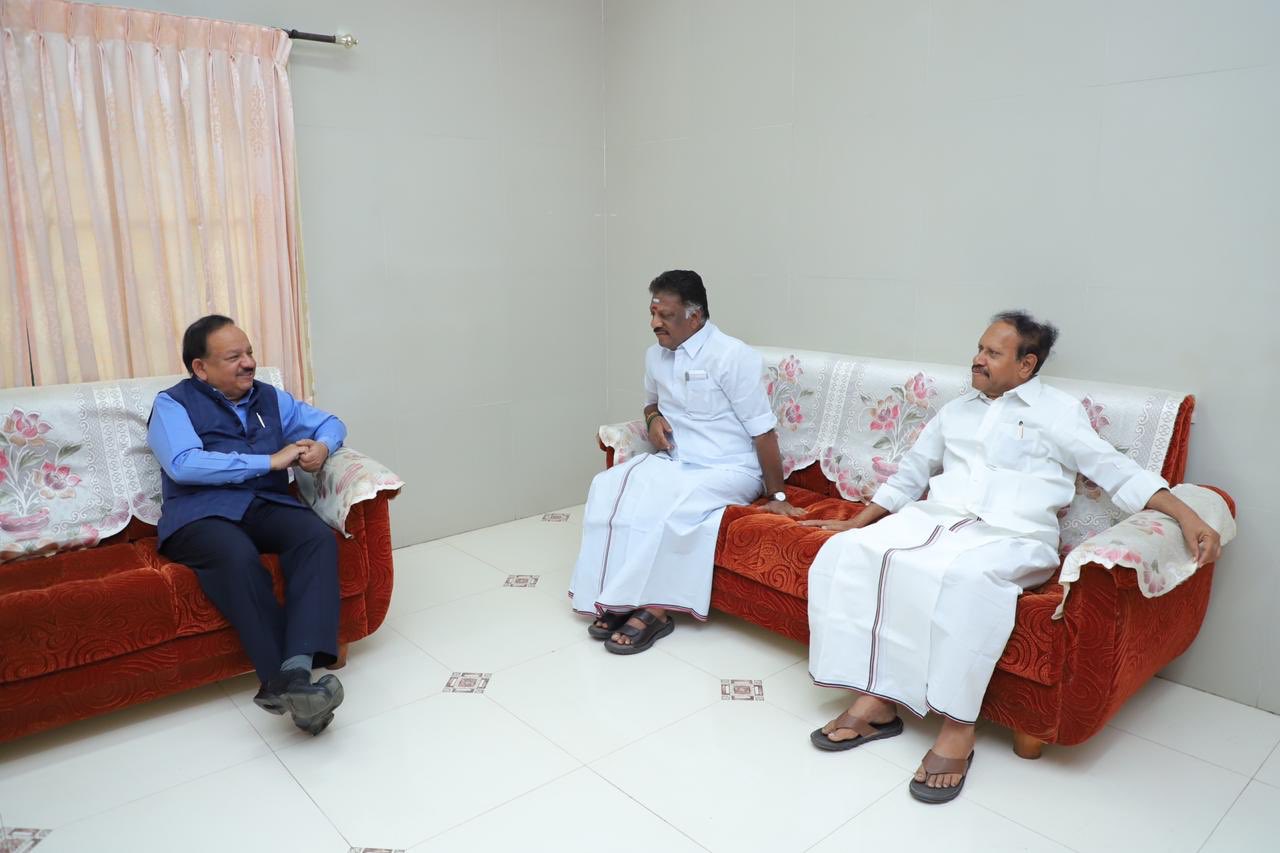 Thank you Honourable Kerala Governor His Excellency Arif Mohammed Khan for your warm welcome & hospitality in Raj Bhavan Thiruvanandapuram: Dr Tamilisai Soundararajan – Telangana Governor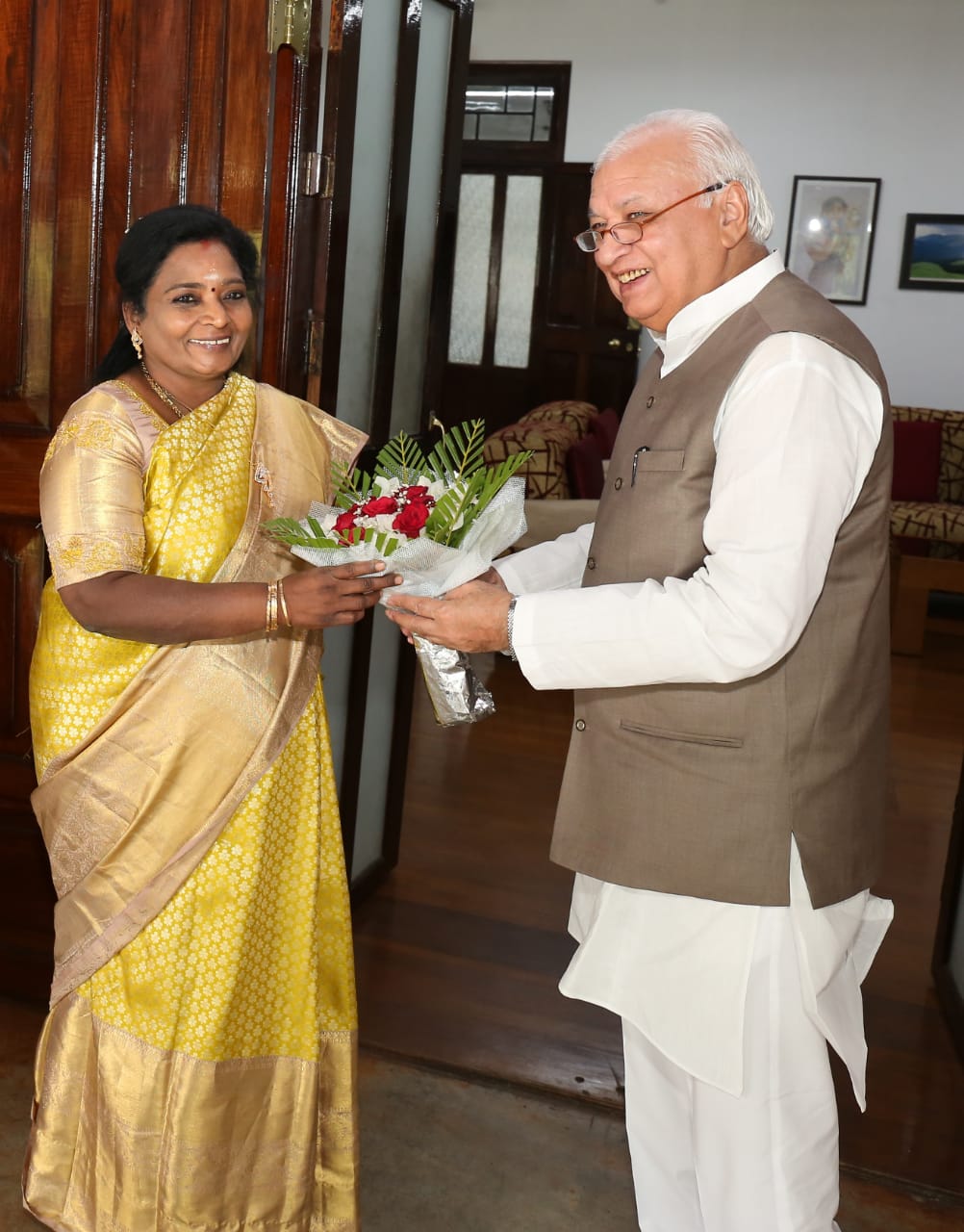 'Elimination of dark spots in underpasses'
Arvind Kumar, @arvindkumar_ias – Principal Secretary Urban, Telangana:
As per instructions of Minister @KTRTRS to ensure elimination of dark spots, lighting of all 165 underpasses underneath ORR, used as vehicular / pedestrian crossing, is completed & operational from March 3rd evening onwards.
It's a mix of solar standalone & conventional LED