Headlines
President Kovind and Prime Minister Narendra Modi extend their greetings to the nation on the occasion of Maha Shivratri



PM @narendramodi handed over a 'Chadar' that would be offered at the Ajmer Sharif Dargah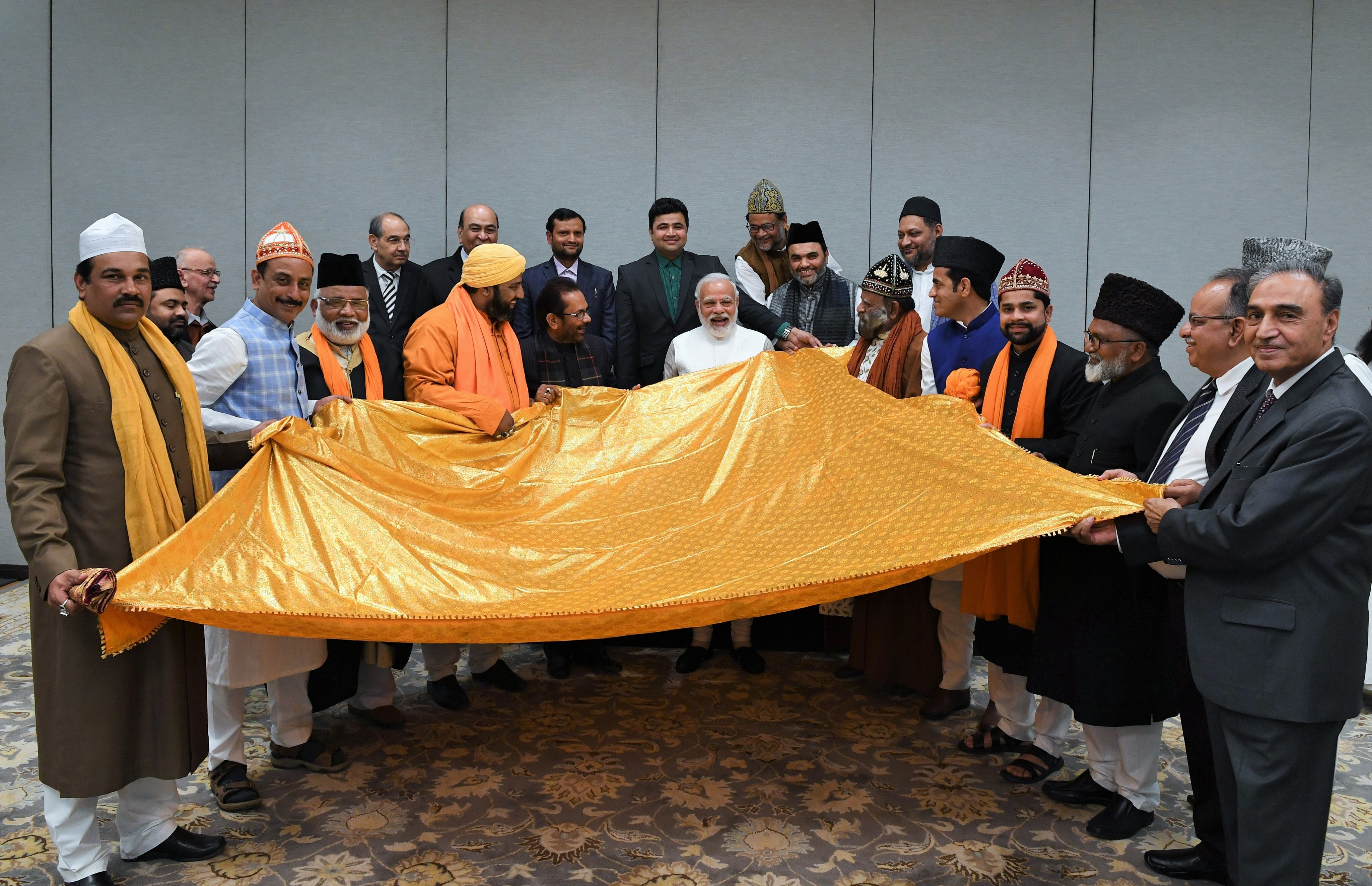 Here are a few questions which PM Modi must raise during the upcoming visit of US President Trump: Congress

With the upcoming visit of US President Trump, a number of issues will be discussed. Here are a few questions which PM Modi must raise during this visit:
Why has US removed India from their list of Developing countries?

For over a year now, India has been removed from US's GSP list. PM Modi's 'diplomatic skills' must be put to test during this visit:
When will generalised system of Preference status for India be re-instated?

No major trade is on the cards between US & India. Indians have the right to know why such a major deal has been put on hold:
Why has President Trump delayed trade deal?

Why has such a strong step of imposing a penalty of $260mn been taken by the US right before President Trump's visit to India?:
Why has US imposed a USD 260mn penalty on India?

J&K has always been India's internal matter yet the US has repeatedly offered mediation. PM Modi's must make our stand clear:
Even after repeated rebuffs from the Indian Govt why are members of the US Govt. still offering to intervene in India's internal metter of J&K?

The number of H1B visas now being given to Indians has reduced drastically in the past few years, making this one of the most contentious issues for the PM to discuss with President Trump:
Why has a cap been placed on the number of H1B visas that will be issued to Indians?

The dream of many Indians is at the risk of being shattered and PM Modi must put this at the priority of his talks with President Trump:
Why has the quota of VISAs issued gone down from 70% to 10% – 15%


TN: Taking India's economic diplomacy to local stakeholders
Taking India's economic diplomacy to local stakeholders @CMOTamilNadu Edappadi K. Palaniswami chaired the inaugural session of Diplomatic Outreach Summit on Economic & Investment Opportunities in TN organised by MEA with TN Govt, as part of enhanced outreach to States.
Around 30 Ambassadors, High Commissioners, Consuls General and 20 other members of diplomatic and Consular corps, from Delhi, Chennai and Bangalore participated in the event.


Maharashtra CM Uddhav Thackeray and Aditya Thackeray with PM Modi in New Delhi today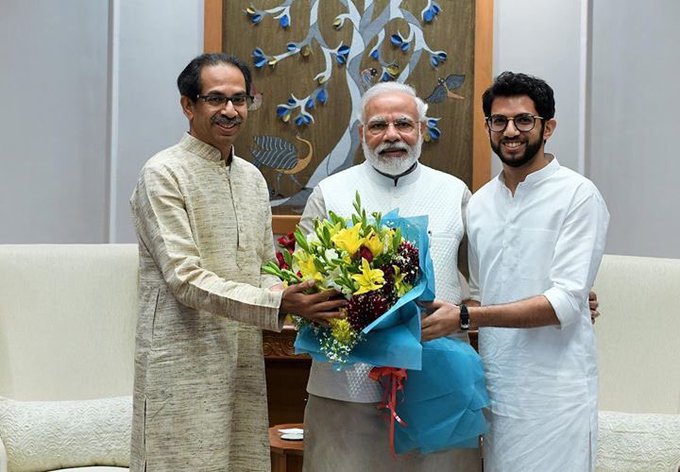 Pullela Gopichand meets PM Modi
Noted badminton player, distinguished coach and mentor, Pullela Gopichand met PM @narendramodi earlier today.
Gopichand is currently the Chief National Coach for India's badminton team.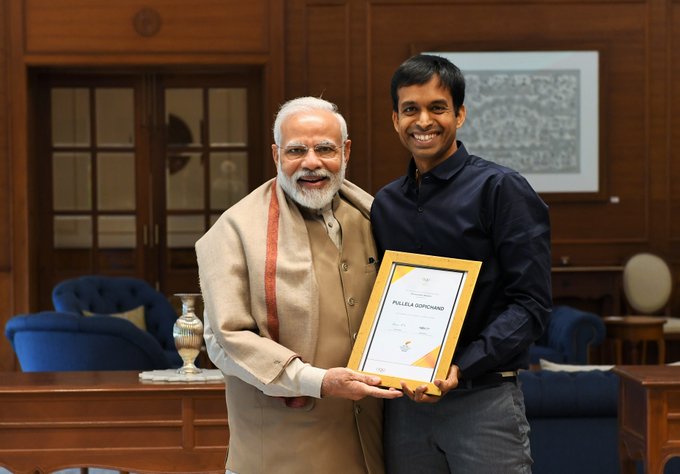 Manish Sisodia meets Finance Minister Nirmala Sitharaman
Manish Sisodia – @msisodia :
Met Union Finance Minister @nsitharaman today after re-assuming the post of Finance Minister of Delhi
There was a positive discussion on cooperation for the economic development of Delhi.
In the meeting with the Union Finance Minister, I also demanded to provide funds for MCD in the same way as the Central Government gives (488 /- per capita per year) to the corporations of other states. At present, no funding is received from the Central Government for the Municipal Corporation of Delhi.
I also asked the Union Finance Minister to share the central taxes for Delhi so that work can be done more quickly in Delhi to open school-hospitals, clean the Yamuna, arrange electricity water..
Delhi has not been given any share in central taxes since 2001 by the central government. Whereas 42% of central taxes are given to all other states based on the recommendations of the Finance Commission.
Prior to 2001, Delhi also used to get a share.
---
RSS Chief Dr Mohan Bhagwat took blessings from Pujya Devraha ji Baba at Pundang near Ranchi, Jharkhand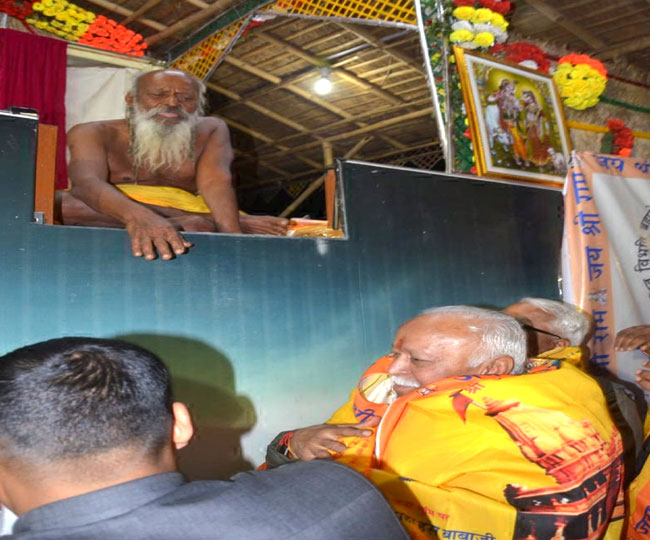 'A unique experiment to encourage fitness'
A unique experiment to encourage fitness at Delhi's Anand Vihar railway station.
Platform tickets can be taken free of charge after exercising in front of the machine installed here.